WaterSedge Poetry Chapbook Contest
The Second Annual WaterSedge Poetry Chapbook Contest
Congratulations to the Second Annual WaterSedge Poetry Chapbook winner!
Our judge, author Molly Peacock, has selected Mercedes Lawry's chapbook In The Early Garden With Reason as the winner. Congratulations, Mercedes!
At Writer's Relief, we know how challenging it is for poets to get their poetry manuscripts published. So we're very happy to sponsor the WaterSedge Poetry Chapbook Contest and support the work of a talented poet.
Since 1994, the Writer's Relief office has been located a mere stone's throw from the New Jersey Meadowlands: a large ecosystem of vital wetlands in the metropolitan region. Home to many species of plant life, fish, mollusks, and crustaceans, the Meadowlands are an important bird habitat. However, located so close to urban development, the conservation of the Meadowlands is imperative. In this fragile environment that is home to numerous endangered and threatened species, the water sedge is an endangered plant struggling to survive.
The efforts of water sedge to flourish despite difficult odds seems kindred in spirit to poets hoping to successfully publish their poetry books and chapbooks in an uncooperative publishing environment. With the WaterSedge Poetry Chapbook Contest, we can help our winning poets get published and thrive. The winning poet's chapbook will receive both print and e-book publication through our Self-Publishing Relief division. All royalties belong to the winner.
 Contest Judge: Molly Peacock, Poet, essayist, short fiction writer, and biographer
THE WATERSEDGE POETRY CHAPBOOK CONTEST IS CLOSED.
Deadline: January 31, 2018
Entry Fee: $20
Page count: 24-48 pages in length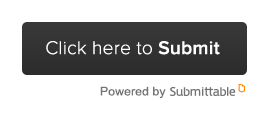 Prize Information
The winner of the WaterSedge Poetry Contest will receive:
$500 cash prize; publication of the poetry chapbook in both print and e-book formats; Amazon distribution for Kindle and print; and 25 free print copies. 
Submission Guidelines
BLIND SUBMISSION: DO NOT include your name or contact info anywhere on the manuscript; include your name and contact information on the entry form
File Name: PoetryChapbookManuscript.doc (or .docx or .rtf)
Submit the manuscript as one file
12-point Times New Roman
Single-spaced, typed
1 poem per page (Note: Though poems can be more than 1 page long, each poem must start on a new page regardless of length.)
Include table of contents
Include cover/title page
Include acknowledgements page (any previous publications of the poems in the manuscript)
Include page numbers
Do NOT include any images or illustrations in manuscript
24-48 pages
Each entry must include the $20 entry fee
U.S. residents only are permitted to submit(Because the winning manuscript will be published using Amazon/CreateSpace, their rules prohibit us from choosing a winner for this contest if they live outside the U.S.)
Only poets over 18 years of age are eligible to submit
Current or former clients and employees and their family members, or anyone otherwise affiliated with Writer's Relief and its subsidiaries, are not eligible to enter the WaterSedge Poetry Chapbook Contest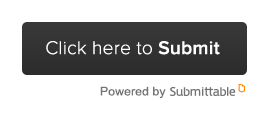 Judge: Molly Peacock
Poet, essayist, short fiction writer, and biographer Molly Peacock has taught at many universities and served as the president of the Poetry Society of America, where she began the Poetry in Motion program, which places poetry placards on subway cars and buses throughout American cities. At one point she also served as Poet-in-Residence for the state of Delaware. In addition, she has mentored a generation of emerging writers. Peacock is the author of seven books of poetry, including Analyst (2017), The Second Blush (2008), and Cornucopia: New and Selected Poems 1975-2002. Her prose works include the story collection Alphabetique: 26 Characteristic Fictions(2014), the biography Paper Garden: Mrs. Delany Begins Her Life's Work at 72(2012), the guide How to Read a Poem & Start a Poetry Circle (1999), and the memoir Paradise, Piece by Piece (1998). A dual-citizen of Canada and the US, Molly Peacock lives in Toronto.
Learn more about Molly Peacock by visiting her website.