Whether you're spending these unofficial "last days of summer" out on the beach or simply basking in air-conditioned comfort while doing a bit of couch surfing, you can still enjoy a great book about the great outdoors. After all, as Ralph Waldo Emerson stated, "Nature and books belong to the eyes that see them." Writer's Relief has compiled a list of some of the best books that are about or take place in the natural environment.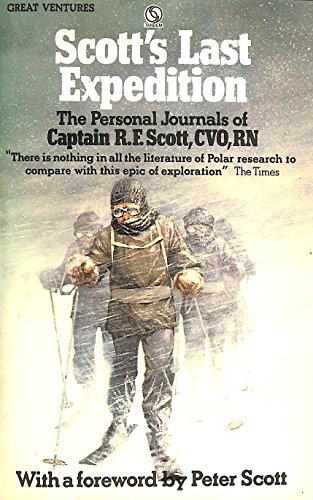 Scott's Last Expedition by Robert Falcon Scott
If you've spent your summer dealing with the heat, you might be in the mood for something frosty. This book is a compilation of the final letters and diary entries of Robert Falcon Scott. The accounts are from Scott's second exploration of the Antarctic, which (spoiler alert!) ended in disaster. The story is told with a quintessentially British stiff upper lip, and the bravery of both Scott and his men has become the stuff of legends.
Into The Wild by Jon Krakauer
There's no book quite like Jon Krakauer's Into the Wild to show both the beauty and terrifying indifference of nature. This true story follows the adventures of Christopher Johnson McCandless, who cut off communication with family and friends to travel the Western United States and live off the land.
Hatchet by Gary Paulsen
If you're looking for a book about nature that you can share with the whole family, look no further than the 1987 young adult novel Hatchet by Gary Paulsen. Hatchet tells the story of thirteen-year-old Brian Robeson, who finds himself lost in the woods after the bush plane bringing him to his father crashes in Northern Canada. Both an exciting tale about survival and a rumination on the difficulties of divorce on children, Hatchet has something for everyone, young or old.
The Hidden Life Of Trees: What They Feel, How They Communicate—Discoveries from a Secret World by Peter Wohlleben
Peter Wohlleben's The Hidden Life of Trees: What They Feel, How They Communicate—Discoveries from a Secret World is a fascinating study that draws upon the latest research to answer the question "Are trees social?" Wohlleben attempts to deconstruct the idea that trees are inanimate creatures, and in doing so he uses science to bring nature to life in a beautiful way most often associated with poetry.
Question: What are your favorite books about nature?
Save
Save
Save